Name: caitlin michelle ruth.
Age: fourteen; fifteen next month.
Sex: female.
Location: tex-ass.
Morals&Values: i have this belief that i should save myself for one special guy (and i found him). i value him, and family, and friends, and music.
Bands: pixies, weezer, the cure, rooney, interpol, wilco, the unicorns, the dandy warhols, the strokes, the thrills, t.rex, the doors, the sounds, denali, dramarama, joy division, led zeppelin, radiohead, the rapture, bauhaus, depeche mode, the smiths, the flaming lips, the breeders, the moldy peaches, the stills, dir en grey, a flock of seagulls, black rebel motorcycle club, stellastarr*, cat stevens, dexy's midnight runners, the damned, the libertines, the coral, oingo boingo, the cult, and you will know us by the trail of dead... i'll stop there.
Books: the bell jar by sylvia plath, fight club by chuck palahniuk, and the chosen by chaim potok.
Movies: fight club, the dangerous lives of altar boys, the princess diaries, the virgin suicides, rocky horror picture show, the lost boys, party monster, wayne's world, the breakfast club, dazed and confused, angus, almost famous, american history x, ghost world, weird science, eurotrip.

Backstreet Boys or Nsync?: backstreet boys. i'm a proud owner of their greatest hits.

What do you think is overrated?: dinosaurs - they're cool..to a certain extent. being all awesome and scene. donnie darko. i love that movie. but over the past year it has gotten really overrated. hating george bush is overrated, too. i don't personally favor the guy, but it seems like it's the supercool thing to hate him nowaday. genres of music have become overrated - such as "emo" bands that are a hit on channels such as..noggin?!?? it's things like this i don't understand.
What do you think of the mods?: they're mighty fine people. i'd like to get with them and dance.

Why do you think you belong here?: because i was told that i belong here. and because as i child, i thought that wearing sunglasses with pink lenses made me a member of oasis.
How did you hear about us?: miss etiquette101, as in mallory.
How long do you gaze in the mirror?: i usually look into the mirror for a long while, to make sure i look okay; to check everything out. i guess overall i'm just really content with my looks.

Atleast 3 pictures: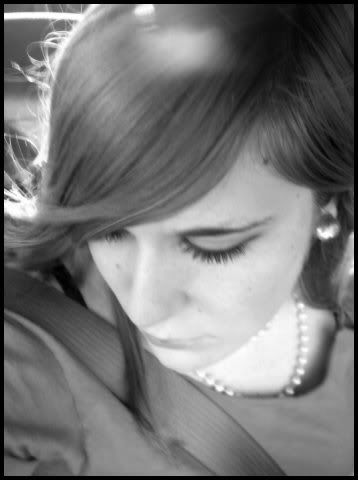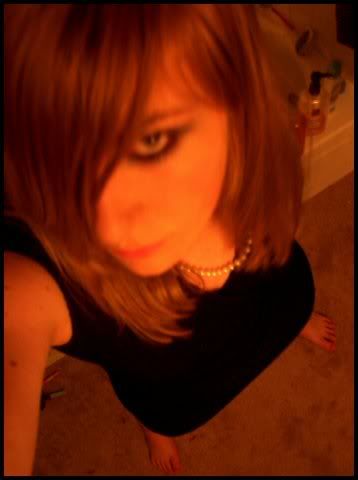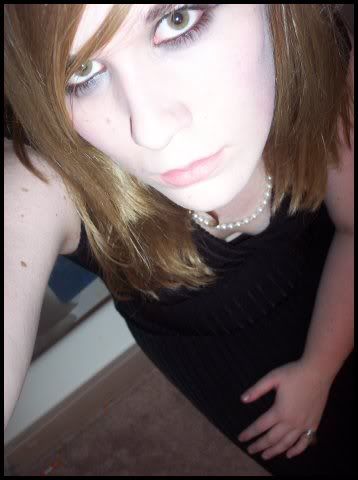 yeah, i don't care how contrasted it is.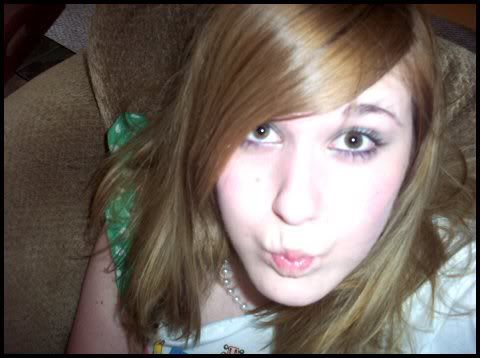 and that's the way things are.